We entered into Bontebok discussions 2012 and our negotiations materialised this year.
All our Bontebok comes from a closed breeding-herd from the De Hoop National Park, Cape Agulhas.
Our animals are bred on a satellite-facility and moved to Langkop when strong enough.
We boast Rowland Ward male animals for hunting purposes and beautiful young ones for breeding.
Having De Hoop animals on our farm – are possibly one of our biggest pride and joys!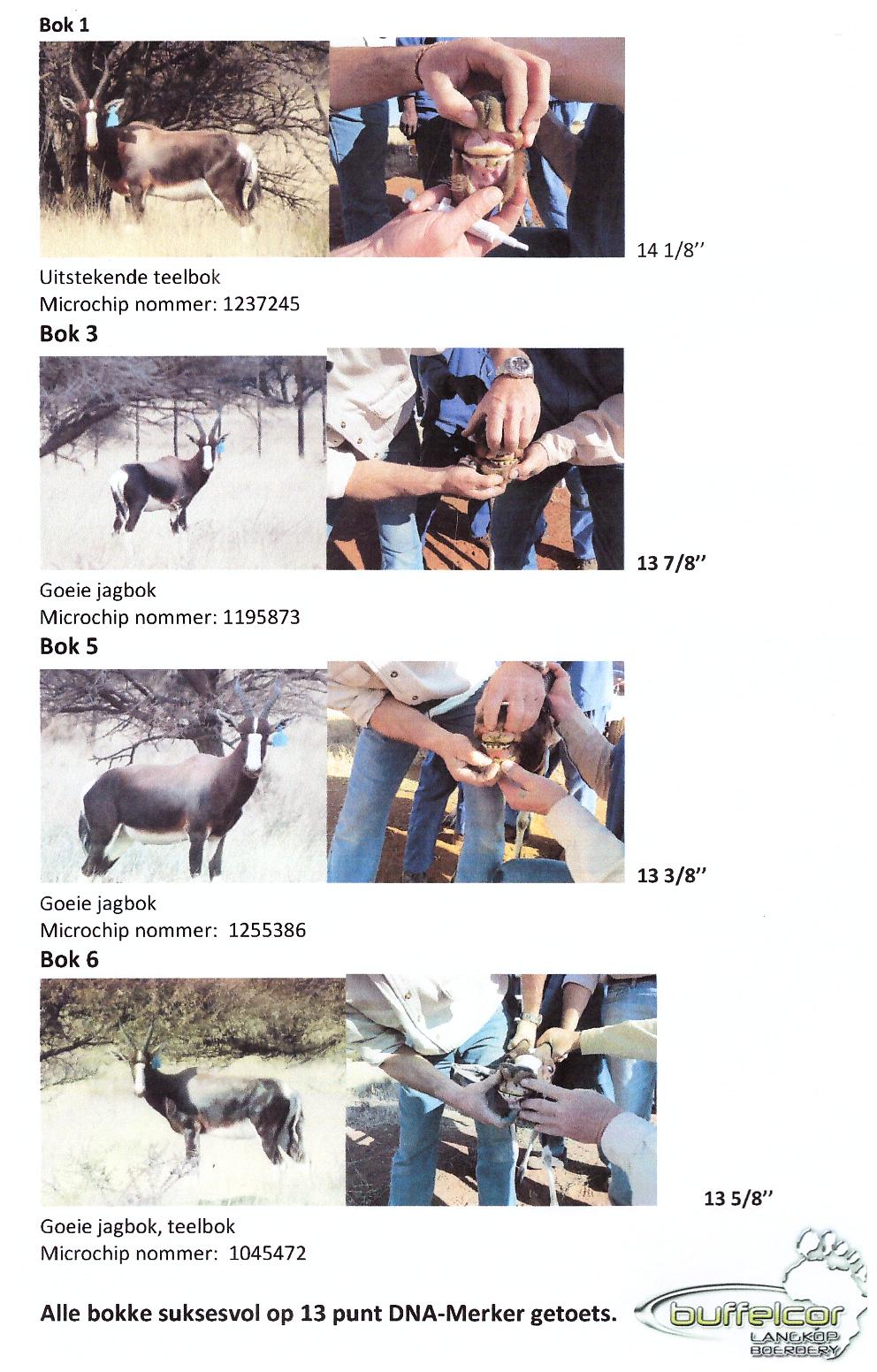 The true value of prime genetics were once again shown by buyers paying above-average prices for our Bontebok on Saturday's game auction in Boshof.
Thanks to all the buyers!