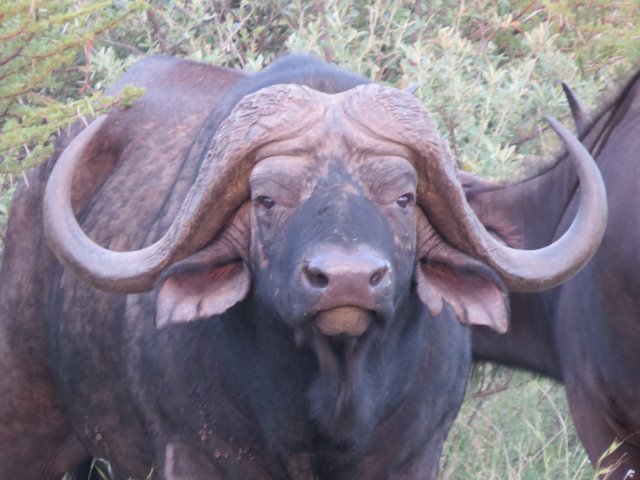 We value the importance of superior genetics and started our journey in search of the ultimate bull for our cows.
Kwanare is known for owning the best bulls the industry has to offer and during the early days of winter 2014- Buffelcor Langkop Boerdery bought a sought-after bull named D10 with SCI of 117".
The bull arrived on 31 July 2014 and was renamed to Boshoff and became the cornerstone of our breeding-program.
We trust the fact that when breeding- you need to see "what you breed" and the only way to do so- is to allow your bulls to reach full potential. That being the reason why we decided to host all our own  young bulls until full-grown.
An upcoming bull, Damascus, is showing impressive qualities and may become Bull Boshof's successor.