30 Newborns released at our sanctuary!
(18/03/2020)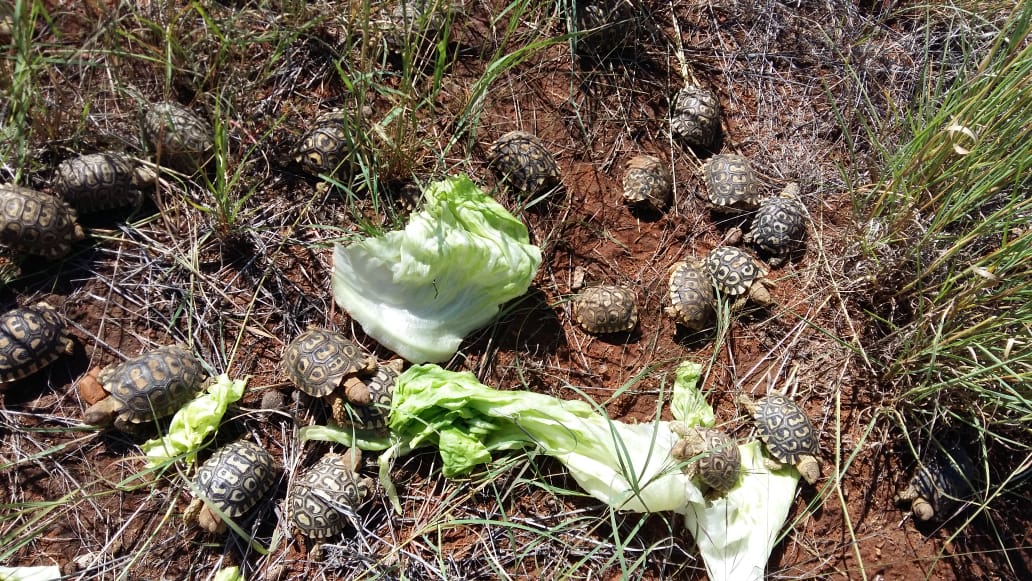 The tender side of conservation – is seen in our effort to help save injured, relocate threatened or merely giving a good home to tortoise.
We allocated a 320ha camp (shared with kudu, impala and buffalo) to them. Here we have planted succulent-cells in 5 x 5 metre patches to supplement their diet and assured them of natural drinking areas.
By formally registering our Tortoise Sanctuary with Department of Nature Conservation, we can offer help to kind tortoise friends who bring us injured or threatened tortoise.
To date, 47 tortoise have been shell-mended, saved from electrical fencing or repossessed. They are then treated, numbered and finally released into the sanctuary.